We're a team of Salesforce specialists that love what we do.
We strategically assemble the people with the right skills and experience to take each project to the finish line. Our entire team is stateside and fully committed to supporting our clients every step of the way.
DCS is a woman-owned business dedicated to fostering our employees' growth and advancement.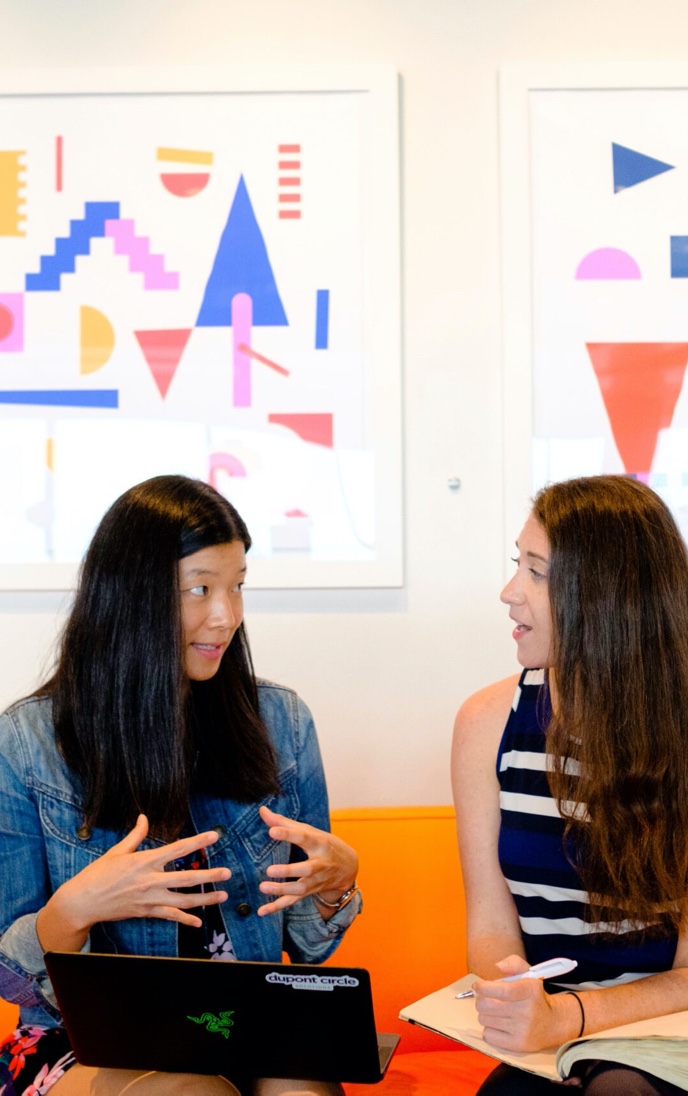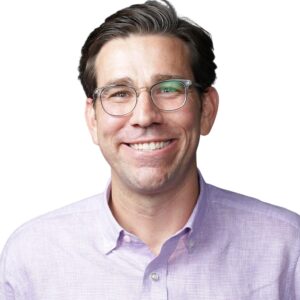 Ben Hatten
Managing Director
Ben launched DCS to employ Salesforce as a catalyst for business growth.
With over 10 years of experience working in the Salesforce ecosystem, Ben has spearheaded sales and led IT operations at a range of organizations—from Fortune 500 companies and venture capital firms to scaling venture-backed startups.
Ben completed his MBA at the University of Maryland after earning his undergraduate degree at Notre Dame. Ben lives in Arlington with his wife, two sons, and a very hyper Bernedoodle.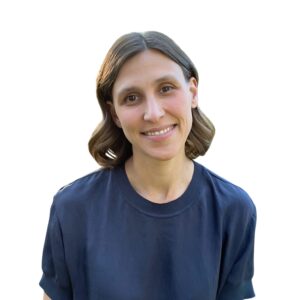 Erin Hatten
Managing Director
Erin empowers clients to accomplish business goals and streamline processes through technology. She drives meaningful digital transformation, leveraging Salesforce, ServiceNow, SAP, and various other technologies to position clients for success.
Prior to joining DCS, Erin spent over 12 years in technology consulting at Accenture in the commercial and federal sectors, where she worked directly with e-commerce, sales, field service and repair, grants management, and human resources teams.
An adept problem-solver, Erin identifies the right team of people to conquer any challenge. A graduate of the University of Virginia with a Bachelor of Science in Commerce, Erin is an avid runner and yogi known to brew a mean batch of kombucha. She lives in Arlington with her two sons, husband, and dog.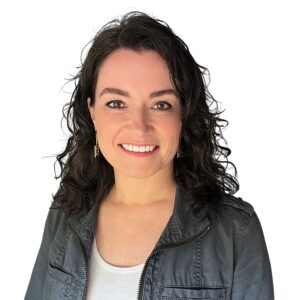 Morgan Foley
Managing Director
Morgan has been in IT consulting for her entire career - starting in web development and data warehousing, moving on to project/program management, delivery assurance, and account management/business development - across a wide array of clients and technologies.
Prior to joining DCS in 2019, Morgan spent 12 years at Acumen Solutions where she was introduced to the Salesforce platform in 2012 as a project manager. It was during this time that Morgan decided she wanted to put focus back on her technical skills. In 2017, Morgan earned her Salesforce Certified Technical Architect certification - at the time, the seventh woman in the world to hold the credential.
A graduate of Virginia Tech with a Bachelor of Science in Management Science and Information Technology, Morgan lives in Arlington with her boyfriend and their "well nourished" cat. She enjoys live music, cooking/baking, and decorating/re-decorating her house. One day, she plans on renting an RV to travel across the country visiting interesting music venues and festivals.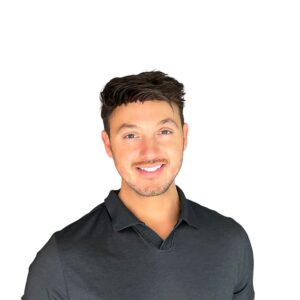 Abe Jaussen
Head of Talent
Abe came to DCS with a long history of recruiting teams of sales professionals in Europe. After returning to the US from Germany in 2014, he continued his work in the DC area running the talent for an engineering consulting firm that specialized in international development. Abe has quickly adapted to recruitment in the Salesforce ecosystem, and truly loves his role here. He is passionate about hiring great talent, and has brought that to every company he has been with.
Abe is a proud dog dad to Elio, his 1 year old Goldendoodle, is very active in the DC fitness community, and his love of travel has brought him to explore over 20 countries.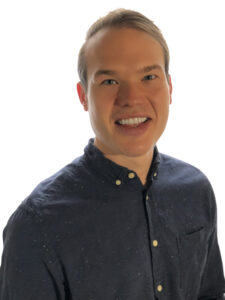 Adam Loesing
Associate
Adam joined DCS in August 2021 to take his Salesforce impact to the next level, after spending 4 years at Wine To Water, an international clean water nonprofit. He enjoys creative problem solving for the user experience, and is motivated by Salesforce's ability to unlock massive potential for companies and nonprofits of all types and sizes.
Adam earned his undergraduate from Wake Forest University and now lives in Boone, NC with his wife and cat. He loves climbing, camping, hiking, biking, and all the other outdoor activities you can find in the Appalachian Mountains.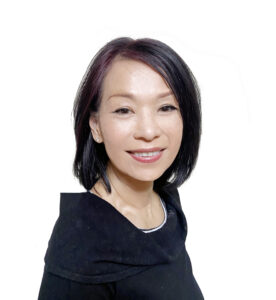 Ai Nguyen
Director
Ai joins DCS with over 15 years of consulting experience working for both large and small companies in the Financial, State Government and Service sectors. Throughout her career, Ai has focused on client relationships and solving business problems with a special focus on technical design and project management. She is passionate about Salesforce knowing how it can improve business processes.
Ai received her BS in Electrical Engineering and MS in Applied Mathematics from Worcester Polytechnic Institute. When not working, she loves to bounce around the globe with her family in search of human connections and to gain new perspectives. She currently lives in Fairfield, CT with two sons, husband, and her dog Mochi.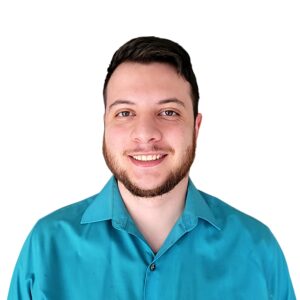 Alex Michael
Associate
Alex joined DCS in June 2021 after spending 5 years as an in-house Salesforce admin for a digital marketing agency. Alex enjoys problem solving and finding ways to automate processes to improve users' experience and productivity in Salesforce.
Alex graduated with a BBA in Marketing from Kent State University. He currently lives in Northeast Ohio, about 30 minutes from Cleveland. In his free time, Alex loves attending sporting events, hiking, playing video games, and supporting local microbreweries.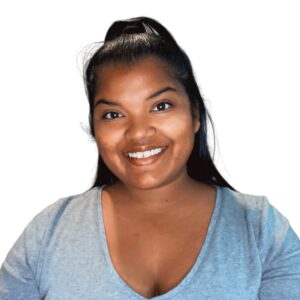 Alyssa Kong
Talent Acquisition Specialist
Alyssa joins DCS with two years of experience in human resources specializing in recruiting and training. Alyssa has focused on technical and non-technical roles for many clients, both large and small. She is excited to jump into the world of Salesforce and sharpen her recruiting skills.
Alyssa earned her Bachelor's degree in Human Resources Management from American Public University System based in Charles Town, WV. In her free time she enjoys video games, baking, and spending time with her husband Johnson and son Alexander.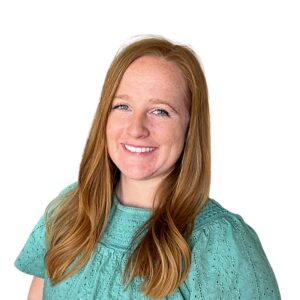 Amy Poindexter
Director
Amy joined DCS in 2021 after seven years at Deloitte doing technology consulting for public sector clients. Her desire to expand her knowledge beyond that of a business analyst is what prompted her to learn Salesforce and get her admin certification in 2017. She loves problem solving and getting hands on to create solutions.
Amy earned her BS from the University of Arizona with majors in Management Information Systems and Operations Management. She enjoys being outdoors, working out, drinking coffee, and spending time with her husband, Michael and two dogs, Juice and Harvey.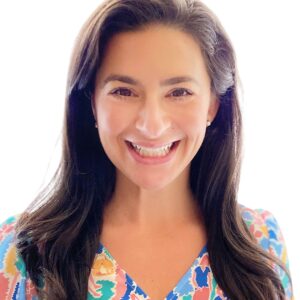 Angie Collier
Vice President
Angie brings over a decade of business development, sales, account management, and sales ops experience to DCS. Most recently, she ran BD at a mid-marketing accounting firm where she helped develop a new practice, led a team focused on growth, and implemented their CRM. Angie enjoys digging into the strategy that sits at the intersection of growth functions and the systems and processes that support them.
Angie enjoys spending time with her two children, Amelia and Liam, and her husband, Bill. She earned her BS from East Carolina University.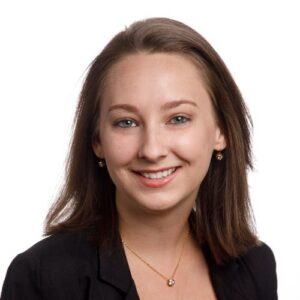 Becky Czyz
Senior Associate
Becky joined DCS in 2021 after spending five years as an in-house Salesforce Administrator. She has worn many hats throughout her career, dipping her toe in Economic Development, demographic research, marketing, event planning, and web design.
Becky enjoys digging into business's processes, creating automation, and in general making people's lives easier. Becky also likes to cook, read, explore the outdoors, play piano, and play board games.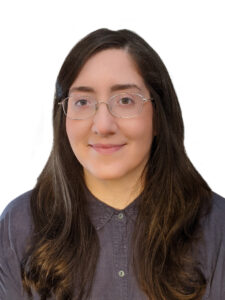 Bilge Uz
Developer
Bilge joins DCS with 5 years of experience in Salesforce development and consulting. She is passionate about creating growable, long-term solutions for clients.
Bilge earned a BSE in Chemical and Biomolecular Engineering from the University of Pennsylvania and an MSE in Chemical Engineering from Lehigh University. Her engineering background has greatly informed her holistic approach to problem solving. She resides in Bethlehem, Pennsylvania and enjoys cooking and hiking when not working.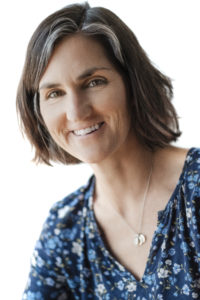 Brenda Finn
Senior Developer
Brenda comes to Dupont Circle Solutions with more than 20 years of experience building custom solutions for a wide range of clients. After getting a Bachelor of Science in Math and Computer Science from James Madison University, she started writing code in C++, Java and now Apex and has never stopped.
She transitioned over to the Salesforce ecosystem in October of 2014 where she has been steadily building her knowledge of Apex, Visualforce, and Lightning. Brenda feels very passionate about a well-defined and vetted development process, documentation, and collaboration.
When she is not coding, she enjoys yoga, the beach, reading, being a soccer mom and cooking. Brenda lives in Bristow, VA with her husband, Paul, her three children and their five cats.
Brian Stevenson
Senior Director
Since 1999, Brian has spent the last 23 years solving complex business problems for both the public and private sectors. He is passionate about helping organizations improve their effectiveness with creativity, collaboration, and continuous improvement.
Brian earned a BS from Liberty University, a Master of Organization Development from Bowling Green State University, and holds 3 Salesforce certifications. Outside the office, he enjoys outdoor adventures such as hiking and kayaking with his wife and dog.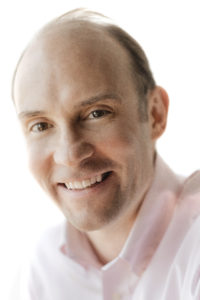 Byron Livernois
Senior Director
Byron joined DCS in 2019 after working at Duco Technology, The Wall Street Journal and Bloomberg. Byron has spent 10 years working in the Salesforce ecosystem in the media and tech industries as well as volunteer work with several non-profits.
Byron earned a BA in Psychology from the University of Rhode Island, a BS in Biology from the University of Illinois - Chicago and an MBA from Fordham University. Outside of work he is an avid cyclist, a musician, a father and a husband, not necessarily in that order.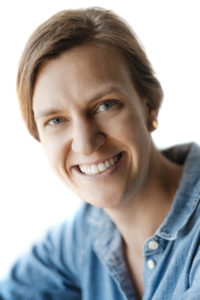 Chrissy Andrews
Senior Director
Chrissy was the first person to join Ben at DCS in 2016 after working at EverFi for 5 years in roles ranging from product development to account management to sales. With a love of creating structure and improving business processes, Chrissy has helped numerous organizations set-up, enhance, and merge their Salesforce and Pardot systems.
Chrissy earned her BA from Notre Dame and when not at the office enjoys spending as much time as possible outside.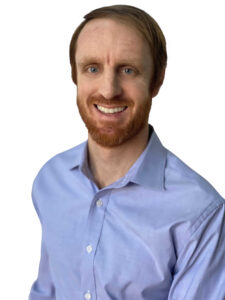 Christopher Brown
Head of Development
Chris comes to DCS with more 15 years of experience in leading high-performing technology teams. He has served in business and technology roles at both small startups and public companies. With a deep background in SaaS, Analytics, and MarTech, Chris loves helping clients find the right solutions to complicated problems.
A graduate of the US Naval Academy, Chris holds BS and MS degrees in Electrical Engineering and is a veteran of Operation Iraqi Freedom. In his free time he enjoys watching soccer and traveling to watch soccer.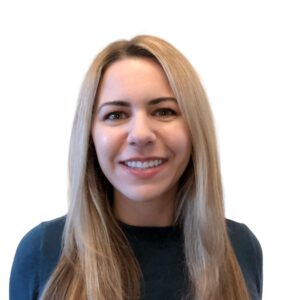 Clare Kelly
Director
Clare comes to DCS from Salesforce, Inc., and prior to that Acumen Solutions, where she spent a number of years in implementation consulting for clients in the nonprofit and public sectors. Before making the transition to consulting, she spent six years in the nonprofit industry, focusing on CRM management and building partner relationships. As a consultant, administrator, and end-user, Clare has over nine years of Salesforce experience. She enjoys working with clients on business strategy and process improvement solutions.
Clare earned her MBA and BA in International Affairs from The George Washington University. She also holds her Certified ScrumMaster certification. Clare lives in Washington, DC and enjoys trying out new restaurants, cooking, exploring museums, reading and traveling to new places.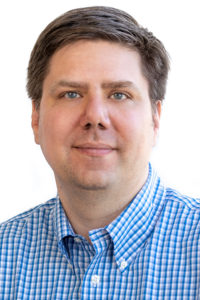 Dan Thompson
Senior Director
Dan joined DCS in 2020 after working most recently at SoundExchange and Monumental Sports. Dan has spent many years working in the Salesforce ecosystem with non-profits, financial services companies, and sports entertainment holding companies. He enjoys helping clients use Salesforce more efficiently for maximizing impact on their organizations.
Dan earned a BA in Mathematics from the College of the Holy Cross, an MBA from Babson College, and a MPS from Georgetown University. Outside of the office, you can find Dan volunteering with his high school, traveling, or learning some new technology.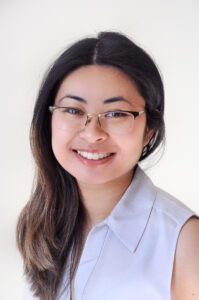 Deandra Tan
Director
Deandra brings over 7 years of Salesforce consulting experience to DCS. Initially specializing in marketing automation, she works today with a variety of cloud-based solutions across verticals ranging from manufacturing to non-profits and healthcare. She enjoys partnering with clients to help them develop strategies to address the unique challenges they face and deliver better user experiences for the demographics they serve.
Deandra graduated from Yale University with a BA in Film Studies and Sociology and holds an Integrated Marketing Communications certificate from New York University School of Professional Studies. In her free time, she enjoys exploring language learning apps on her phone and taking long walks with her husband in Northern Virginia.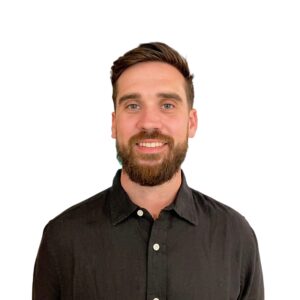 Dylan Zook
Director
Prior to joining DCS, Dylan spent over 4 years at Salesforce, Inc. and Acumen Solutions where he provided functional design and implementation consulting services for various clients within the Communications, Media, and Technology industry. He enjoys building relationships with his business partners and assisting the optimization of technical infrastructure to help drive continued growth.
Dylan earned his BS from Goucher College in Environment & Sustainability Studies and was a member of the men's lacrosse team. Outside of the office, he enjoys spending time outdoors with his family and pets as well as traveling to go scuba diving, snowboarding, or relaxing on the beach.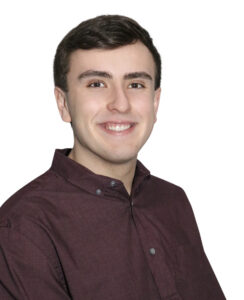 Eric Wisniewski
Analyst
Eric joined DCS in February 2021 as an Analyst, coming with experience in Salesforce consulting for nonprofit organizations. His passion for technology and solving business problems lead to his passion for Salesforce consulting.
Eric graduated from The University at Buffalo with a BS in Business Administration with concentrations in Operations and Supply Chain Management and Management Information Systems. He currently lives in Buffalo, NY. In his free time he enjoys cooking, hiking, and playing lacrosse and disc golf.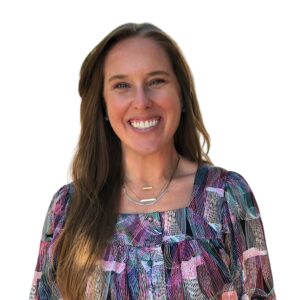 Erin Burgin
Head of People Operations
After 7 years in the media industry, Erin joined DCS in 2019. Erin has most recently worked at The Slate Group in various roles ranging from managing podcast advertising operations for Megaphone to executing Slate's live events. Erin has a real passion for connecting with people and is excited to help DCS grow.
During her free time, Erin enjoys spending time with her husband, Alan and daughter, Ella in Mt. Pleasant, DC and traveling to her home state of Florida for sunshine and salt air.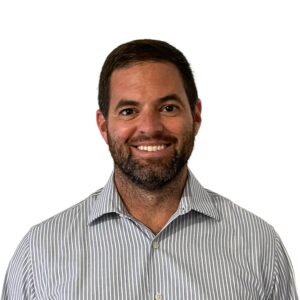 Greg Hutchins
Director
Prior to joining DCS in August of 2022, Greg worked for several professional services companies in a variety of roles supporting client relationships with a focus in Project Management. He attained the PMP certification in January 2022 after a number of years with a special focus on project management.
Greg graduated from The Pennsylvania State University with a Bachelor of Science degree in Economics. Outside the office you'll find him golfing; trying new beers and breweries; riding and running on a Peloton; and traveling or spending time at the beach with his wife, Kristin, son, Grady, and dog, Mimo.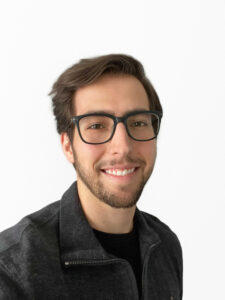 Ian Goeke
Associate
Prior to joining DCS in 2021, Ian started his career in sales where he was first introduced to Salesforce. He moved to an in-house administration role with a nonprofit organization where he expanded his Salesforce expertise with an emphasis in the Sales Cloud app. Here he saw the impact that intelligent Salesforce customization can have on an organization and developed a passion for simple, effective solutions.
Ian graduated from the University of Pittsburgh with a degree in Marketing and an Applied Statistics minor. In his free time, he enjoys listening to and creating music, playing video games, and hanging out with his girlfriend and two cats.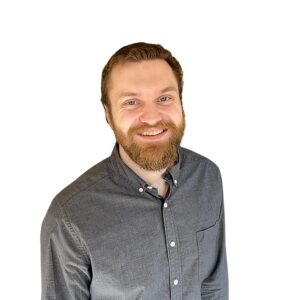 Jack Nystrom
Associate
Jack joined DCS as an associate in June 2022. Jack has been in the Salesforce ecosystem since 2018 when he began using Salesforce as an end user in fundraising operations in public media. Later he became a Salesforce admin and systems analyst using Salesforce and other ETL tools to maintain and improve public media data. Jack takes pride in finding creative solutions that are pragmatic and maintainable.
Jack earned a BA in Anthropology with a minor in Public Health from Boston University. Outside of work, Jack enjoys developing video games and weightlifting.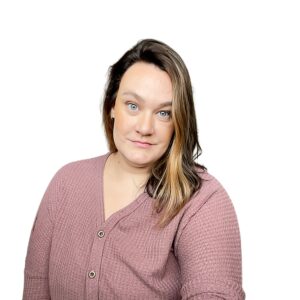 Jenni Hirt
Associate
Jenni joined DCS in 2022 after eight years as Inside Sales and in-house Salesforce Administrator for Deepwater Manufacturing. Driven by her goal of customer satisfaction, she takes pride in providing the best service and solutions possible.
Jenni received her BA in History from the University of Texas at San Antonio. In her free time, she enjoys Pilates, boating with her family, and finding margaritas in her hometown of Houston, TX.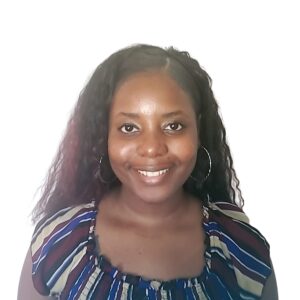 Jessica Deas
Associate
Jessica joined DCS in February 2022 with 2 years of experience as a Salesforce Consultant. She enjoys interacting with clients, building automation using Flow Builder, and collaborating with others to solve issues.
Jessica has an Associate's Degree in Computer Technology from Horry-Georgetown Technical College. In her spare time she loves reading, spending time with family, being outdoors, and attending Zumba classes.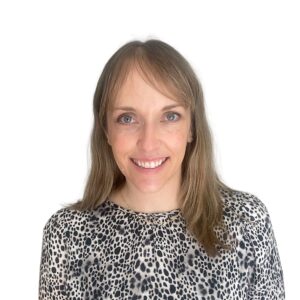 Julie Clark
Director of Finance
Julie joined DCS in 2019 with over 10 years of experience working in finance for consulting firms. She enjoys developing models to analyze financial data, track key performance indicators, improve forecasts, and help drive effective decision-making. She has an enthusiasm for Excel and is excited by opportunities to help the company, and the occasional client, be more effective and efficient through Excel-based models.
After earning her BA from Vanderbilt University, Julie spent the next 12 years in Washington, DC and the surrounding area. She has since moved back to the midwest where she grew up, and lives with her husband, three kids, and dog.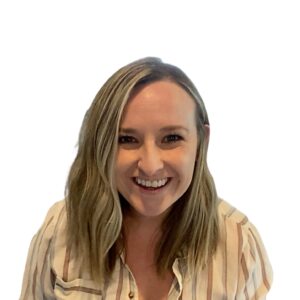 Katie Ortiz
Associate
Katie joined DCS in December 2021 after spending five years at Service Express as an in-house Salesforce Administrator. She started her career in sales and quickly discovered a passion for Salesforce administration and all of its possibilities.
Katie has a Bachelor's degree in Advertising Management from Michigan State University. Outside of work, she enjoys spending time with her Husband, Colin and their new son, Ollie. With both of their families being local, they also enjoy spending lots of time with them.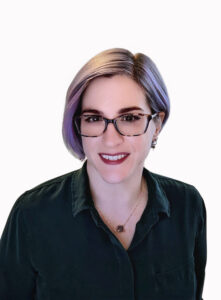 Kaylin Gareau
Associate
Prior to joining the DCS team, Kaylin spent over five years in nonprofit events coordination. She has worked in a variety of fields throughout her career, and has always enjoyed using technical approaches to simplify and enhance business processes. Her passion for streamlining operations and problem solving using technology led her to Salesforce in 2021.
Kaylin lives in central Florida with her husband, along with their cat and rabbit. Outside of the office, she can be found working out, baking, playing video games, or at a local brewery with friends.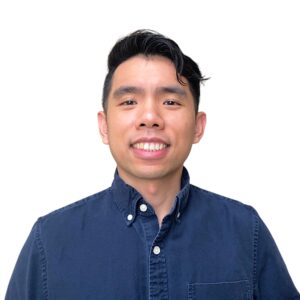 Kent Lee
Developer
Kent joined DCS in November of 2020. After earning his degree in Information Technology from George Mason University, he entered the development world to explore his passion for programming. Since then, he has had various roles as a Salesforce developer and consultant primarily in the government space. In his free time, Kent enjoys spending time with his wife, son and his dog Buster.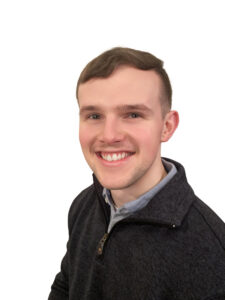 Kyle Jackson
Associate
Kyle joined DCS in January 2022 after three years working with Capgemini as a technology consultant. He has experience with Salesforce administration, data migration/visualization, and reporting. Kyle enjoys the balance of client interaction, analysis, and solutioning that Salesforce consulting affords.
Kyle graduated from University of Maryland, College Park in 2020 with a B.S in Information Science, and a minor in History. Kyle and his wife, Romina enjoy hiking and spending time with their cat, Milo.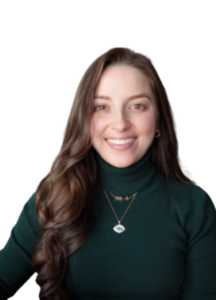 Leila Kartforosh
Analyst
Leila joined DCS in March 2022 after four years as a microbiologist. She decided it was time to make a career transition, which led her to Salesforce. She quickly realized the Salesforce ecosystem and community was a good fit and found enjoyment in learning and implementing within the platform. She is eager and excited to grow in his new industry.
Leila earned her BS and MS in Biology from Georgia State University. In her free time she enjoys working out, reading, creating content online, taking walks outside, and watching movies.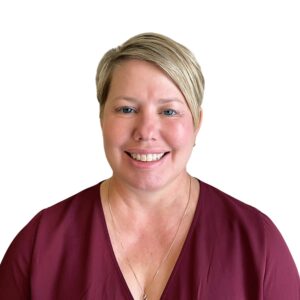 Leslie Martin
Developer
After having taught high school computer technology courses in the mid-1990s, Leslie became interested in learning more about programming and how to develop web and data-driven applications. She has spent the last 20 years building her web expertise and has worked with a variety of clients across the Kansas City metro area. Her skills include C#, PHP, Python, SQL Server, mySQL, Django, WordPress and Drupal. She joined DCS in 2018 and continues to build on her Salesforce experience. She also helps others build out their technology experience by teaching at the local community college.
Leslie resides in Overland Park and enjoys spending time with her husband Scott, two daughters Abby and Olivia, son Noah, son-in-law Chayse, and two grandchildren, Jackson and Addison.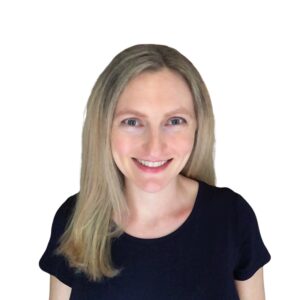 Lindsey Adamo
Senior Director
Lindsey comes to DCS with over 13 years of consulting experience, including time spent in both the IT and Energy sectors. She has focused on project management and software implementation for a variety of clients, most recently for large government agencies. She loves understanding a client's business process and challenges, then working with a team to solve complex problems.
Lindsey earned her BS in Business from The Pennsylvania State University and MBA from George Mason University. Outside of the office, she enjoys spending time with her husband, John, and yellow Labrador, Hercules, baking and hiking.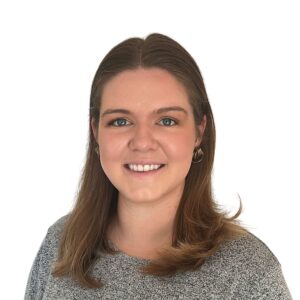 Liz Akin
People Ops Analyst
Liz joined the DCS team in May of 2022. She brings well-rounded experience including HR management, legal support, and non-profit management. Liz thrives on building connections with people and the complexity of creating and implementing new procedures.
Liz attended The University of Oklahoma and received a B.S. in Human Relations and was an officer in the Sailing Club. Liz lives in Jacksonville, Florida with her two dogs Charlie and Oz. She enjoys skiing, reading at the beach, and traveling to backpack remote places with her friends.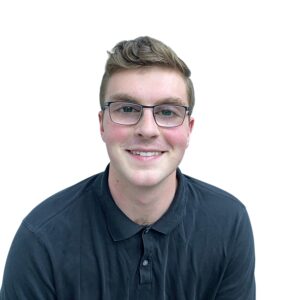 Martin Mulvey
Analyst
Martin joined DCS in March of 2022 with experience in the management information system space. He was exposed to a number of CRM softwares, which led to him finding a passion for Salesforce. Martin enjoys collaborating with team members, and finding unique ways of solving problems.
Martin graduated from the University of Buffalo with a B.S. in Business administration, with a concentration in Management Information Systems. In his free time Martin enjoys playing video games with friends, seasonal activities like swimming and snowboarding, and playing basketball.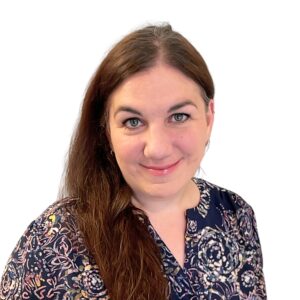 Maryam Krupa
Senior Director
Maryam joins DCS with over 20 years of experience in IT with a focus in Customer Relationship Management in various industries. She has a passion for process improvement, problem solving, people management and leading Client teams to success. Due to her previous experience with other CRM tools, Maryam quickly embraced Salesforce 4 years ago and hasn't looked back since - she has implemented several large-scale Clients in Sales and Service Cloud. Most recently she functioned as a Product Owner/SF Admin for a Client that was just recognized by Forbes as one of America's Best Large Employers 2021.
Maryam graduated from The Pennsylvania State University with a Bachelor's of Science in Computer Engineering and holds certifications in Salesforce, Atlassian and is a Certified Scrum Master. She is located in Breinigsville, Pennsylvania where she lives with her husband, 4 children, 3 cats and a betta fish. She loves to craft, cook, and binge watch shows when she has free time.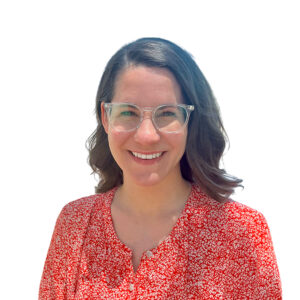 Melanie Gutman
Senior Director
Melanie joined DCS as Senior Director in 2020. Prior to DCS, Melanie worked for Accenture for 10+ years in software delivery and project management with large public sector clients. She enjoys getting to know her clients, helping solve complex problems and learning from those around her.
Melanie earned her BS in Business Administration from Marquette University in Milwaukee, Wisconsin. Outside of the office, she enjoys spending time with her husband, Adam, and daughter, Mara, baking desserts, solving crosswords, and going on walks in nearby Rock Creek Park.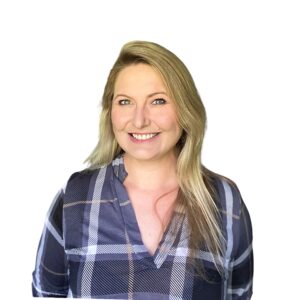 Mia Rommel
Senior Director
Mia joins DCS after over 12 years of consulting experience across a wide variety of industries, including financial, manufacturing, and travel/hospitality sectors. Through her career, Mia has focused on client relationships and business problem solving with a special focus on user experience and process improvement. Mia began working in the Salesforce space six years ago after discovering how it could flexibly solve both user and business problems.
Mia earned her BA in English from The George Washington University and holds her Prosci Change Management Certification and Certified Scrum Master Certification. She's recently moved back to her native state of Texas where she enjoys the Houston food scene, volunteering with the Junior League and spending time with her cat, Ana. In her free time, you can find her at Crossfit, on her Peloton, or enjoying hiking and camping in the many state parks. She's an avid homecook and wine enthusiast.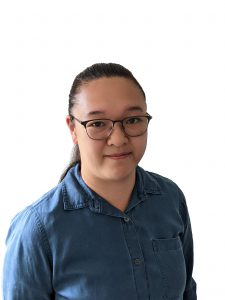 Nancy Poxleitner
Technology Analyst
Nancy joined DCS in July 2021 after spending 6 years working at OptfinITy, a managed service provider focused on helping small and medium sized businesses and nonprofits reach their IT potential. She has a passion for problem solving, helping others with their technology needs and improving processes and policies.
Nancy is a Philadelphia sports fan but will occasionally cheer on DC United. In her spare time she enjoys playing flag football, watching movies and playing tabletop games.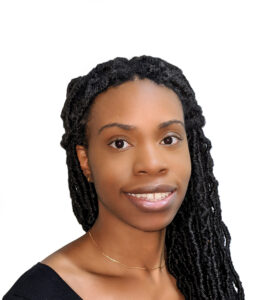 Naomi Umezurike
Analyst
Naomi joined DCS in November 2021 after working as a business analyst for a small machinery company. She enjoys problem solving and process improvement. Naomi earned her Bachelor's in Psychology from Georgia State University, and is currently working on her Master's in Data Analytics with Southern New Hampshire University.
Naomi lives in Atlanta, GA, loves to cook, and enjoys outdoor activities such as hiking, swimming, and running.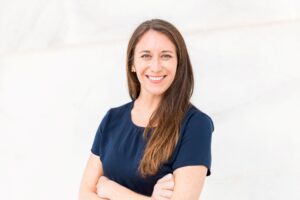 Nora Simon
Senior Director
A former teacher turned consultant, Nora brings 7 years of Salesforce experience to DCS. "Postponing" her original dream of becoming an archaeologist, she spent 5 years at Teach For America, supporting fundraising operations and setting Salesforce strategy across 50+ fundraising sites.
Passionate about mission-driven organizations, Nora leverages her nonprofit background and Salesforce expertise to help clients use data to tell their story of impact.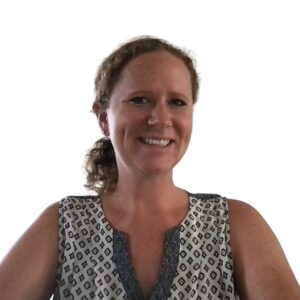 Raquel Bowler
Analyst
​​Raquel joined DCS in 2019 after serving as an Executive Assistant for several years. Since joining the team at DCS, Raquel has grown her Salesforce skills. She has a close eye for detail and enjoys collaborating with clients and coworkers to come up with ways to improve user experience.
Raquel loves to travel and has visited countries on every continent excluding Antarctica. She recently relocated to Florida and never misses an opportunity to enjoy the beach with her dog, Apollo. In her spare time she enjoys cooking, finding new trails to walk Apollo, reading mysteries, or time at the beach.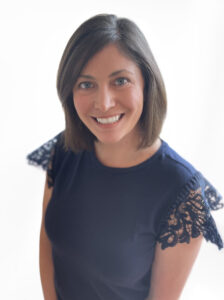 Sara Rund
Vice President
Sara comes to DCS with over 20 years of consulting experience supporting clients in the public and private sectors. Prior to joining DCS, Sara worked at Booz Allen Hamilton where she specialized in leading transformation initiatives and programs both internal to the firm and client-facing focusing on program management, change management, leadership development and executive coaching. She loves partnering with clients to drive strategy, solve complex problems, and build high-performing teams and leaders.
Sara earned her undergraduate degree at Penn State University, and her MBA from the University of Maryland. She is also a certified executive coach with the International Coach Federation (ICF). Sara lives in Arlington, VA with her husband and two daughters and spends her free time on the sports fields with her girls.
Toni Parisi
Director
Toni joined DCS in 2020 with a decade of experience managing enterprise systems, including 8 years primarily focused on Salesforce. Prior to DCS, Toni has worked on both the consulting and client side, with 8 years of experience working at startups in Boston and NYC. She enjoys building relationships and streamlining business processes using technology.
Toni graduated from Rhode Island College with a BA in Geography and currently resides in New York, NY. Outside of work, Toni enjoys traveling (17 countries and counting!), running, and attempting to try every restaurant in NYC.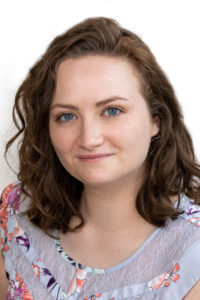 Tori Coddington
Senior Associate
Tori joined DCS in 2019, after spending several years working in Human Resources. Tori studied operations management and business analytics at the University of Maryland, and realized she wanted to return to a career in information systems and technology. She loves problem solving and looking for the best ways to help clients use Salesforce to maximize the impact of their work.
In her spare time, Tori enjoys trivia, cheering on the Washington Capitals, finding the best taco in DC, and wine tasting.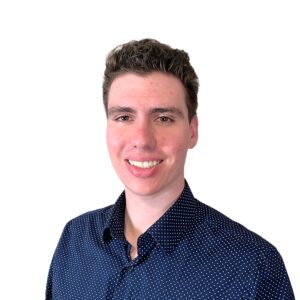 Tristan Shuttleworth
Analyst
Tristan joins DCS as an Analyst with over a year of Salesforce Consulting experience. He has a passion for problem solving and building long-term solutions that improve workflow and productivity.
Tristan graduated from the University of Wisconsin - Eau Claire with a BBA focused in Economics and Information Systems. In his free time, Tristan enjoys playing guitar, cooking, and working on his classic Mach 1 Mustang.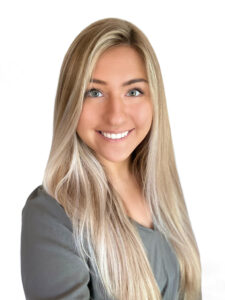 Whitney McCullough
Associate
Whitney joined DCS in September 2021 after spending five years at Service Express as an in-house Salesforce Administrator. She has a passion for collaborating and creative problem solving with the end goal of helping key stakeholders achieve their business needs in an efficient manner.
Whitney graduated from Michigan State University with a BS in Food Industry Management. Originally from Michigan, Whitney now resides on the Gulf coast of Florida where she spends her free time on the water boating and fishing, exploring wildlife parks, loving on her fur babies and still making the occasional trip to MI for some family time on the lake.